Image Slide 2

Image Slide 2

Image Slide 2

Image Slide 2

Image Slide 2

Public-Private Edition | Let's talk Infrastructure for Good
The key to a sustainable future could be in strategic infrastructure investment partnerships. There is no better time than now to ask the tough questions and explore the role Public-Private Partnerships (PPPs) should play in driving greater social and economic impact to unlock a more sustainable future for all.
Join us for this insightful discussion at the 2nd Critical Conversations event of 2022, the Public-Private Edition. We will be taking an in-depth look at infrastructure and its role in South Africa's social and economic recovery and our future sustainability.
"Infrastructure investment as a percentage of GDP needs to grow
from 14% in 2020 to 30% by 2030."  – National Development Plan
Can infrastructure sustain South Africa?
Will sustainable investing be the answer to a social and economic upturn?
How will the public and private sectors come together to make this a reality?
What can we learn about effective Public-Private Partnerships (PPPs) from the rest of the world?
These are the pivotal questions that we'll explore in the next Critical Conversations.
Innovative, courageous conversations start here
We've created Critical Conversations to tackle the dynamics of sustainability and impact investing. It highlights the need for educated and authentic conversations that explore the right ideas, with the right people, to continue to move the best solutions forward.
What's your view?
Expected energy increase in South Africa
According to President Cyril Ramaphosa, to what extent is energy production in SA expected to increase in the next few years (in megawatts):
Meet our panel.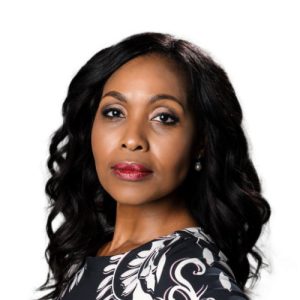 MC: Lerato Mbele
Business and News Presenter
Lerato is a business and news presenter well known for raising Africa's profile in world news and current affairs. Lerato has spoken at and moderated televised debates for the World Economic Forum on Africa, the World Bank and IMF annual meetings, African Development Bank summits, the UN Climate Change Summit COP-17 and has hosted the televised presidential debates for the Nigerian Economic Summit Group. Lerato is a previous business presenter for BBC World Television and was the host of Africa Business Report. Before that, Lerato was a senior business anchor for CNBC Africa and a national public broadcaster of South Africa.
Ndabe Mkhize
Founding Chairman of Asset Owners Forum South Africa
Ndabe is the Founding Chairman of the Asset Owners Forum South Africa (AOFSA) and currently chairs the Investment Working Committee of AOFSA. He is also the former Chief Investment Officer of the R180bn (US$12bn) Eskom Pension and Provident Fund. He represents BATSETA on the Infrastructure Investment Committee that advises SA government's Infrastructure Fund. Furthermore, he is an independent non-executive director of the JSE-listed Equites Property REIT, chairman of IG Markets South Africa and chairman of the JSE-listed Fairvest Property REIT.
He has worked as a portfolio manager of listed property funds at Coronation Fund Managers and STANLIB Asset Management. His career in the financial services industry covers actuarial science, asset management, and the pension fund industry. He brings a wealth of experience in investment management and a unique asset owners' perspective.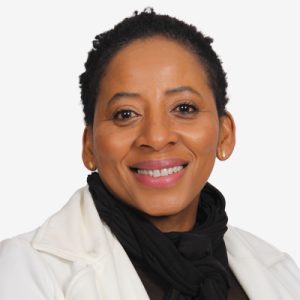 Catherine Koffman
Group Executive: Project Preparation at Development Bank of Southern Africa
Catherine joined the Development Bank of Southern Africa on 1 February 2021 as Group Executive of Project Preparation. She is also a qualified admitted attorney, with more than 20 years' experience in legal, commercial and financial services. Catherine is recognised for her extensive Infrastructure investment banking expertise, across numerous sectors.
Following an exciting structured finance advisory career at Arthur Andersen, Catherine joined Nedbank in 2004 and was part of the Nedbank Capital (Nedbank Corporate and Investment Bank) Infrastructure and Telecommunications Project Finance team.
She is the first female Head of Infrastructure Project finance in a commercial bank in South Africa. She assumes responsibility on various boards of directors, steering committees and industry working groups focussed on enabling change to stimulate economic growth and development.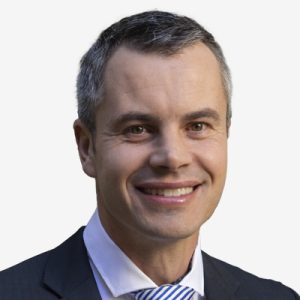 Ockert Doyer
Head of Credit at Sanlam Investments and
Portfolio Manager of Sanlam Investments Sustainable Infrastructure Fund
Ockert Doyer is the Head of Credit at Sanlam Investments and Portfolio Manager of the Sanlam Investments Sustainable Infrastructure Funds. He is currently responsible for credit strategy and implementation. He is also responsible for credit portfolio management, assessing investment opportunities across a wide range of asset classes, including infrastructure opportunities, corporate credit, securitisation and structured credit. Ockert has been with Sanlam Investments since 2012.
Before joining Sanlam Investments, Ockert was part of the Structured Finance European Securitisation team at UniCredit in London. This followed a four-year period at Fitch Ratings. His roles included associate director within the Global Infrastructure and Project Finance Group as well as analyst in the Structured Finance division.
Ockert is a Chartered Financial Analyst and CFA charterholder and also successfully passed the Financial Risk Management (FRM) exam from the Global Association of Risk Professionals (GARP). In addition, he holds a B.Comm. in Financial Accounting from the University of Pretoria.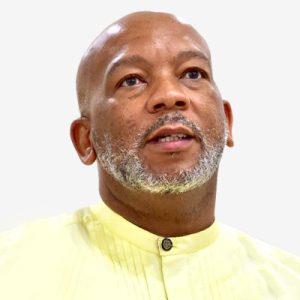 Dr Kgosientsho Ramokgopa
Head of Infrastructure and Investments in the Presidency and Head of Infrastructure South Africa
Dr Kgosientsho Ramokgopa is currently the Head of the Investment and Infrastructure in the office of the President of the Republic of South Africa, and the Head of Infrastructure South Africa. Prior to this, Dr Ramokgopa was Gauteng MEC (Member of Executive Committee) for Economic Development, Agriculture and Environment.
Previously, he held the position of executive mayor of the City of Tshwane between 2010 and 2016, and was one of the youngest mayors of a Metropolitan in the country. His previous positions include: CEO for both the Metropolitan Trading Company and the Johannesburg Market and he has previously been the deputy chairperson of the board of Trade and Investment in Limpopo.
Dr Ramokgopa holds a Ph.D. from the University of Pretoria, a Masters of Public Administration from the University of Pretoria and a Masters of Business Leadership from the University of South Africa. He completed his B.Sc. Civil Engineering at the University of Durban Westville in 1998.